Augmented & Virtual Reality Video Games
Babies on a Plane - Augmented Reality Video Game
You play as a flight passenger in this Meta 2 AR game tasked with soothing supersonic babies from taking down the plane. Led the team's creative direction and contributed key game design solutions within 2 weeks. This explored the given "Fear'" theme.
Role: Game Designer, Producer, Sound Designer, Storyboard Artist, Writer
Photoshoot from Hell - Motion Sensor Video Game
Make sure you pose for every shot in this devilish Xbox Kinect 2 game but don't those creepy-crawlies photobomb you. Created within 1 week, this project was selected for the ETC Festival out of 80 games via two-stage voting and jury process.
Role: Game Designer, Co-Producer, Sound Designer, 2D Artist
Homecoming 3000 - 2-Player PC Game
Dance till you drop in this 2-player battle/rhythm game over who can boogie best! Move on beat and stay on the dancefloor for as long as you can using WASD and the Arrow Keys. Knock your opponent off with your moves to win - but remember to stay on beat! Conceptualized and created in under 45 hours, this was my submission to Global Game Jam 2019 in Pittsburgh. Contributed game design, art direction, and animation in collaboration with one other programmer. Click on any of the images to play!
Role: Game Designer, Artist/Animator
Music Album
GTA Funk (released by Darker Than Wax)
Contributed: music, editing/animation, vinyl artwork, merchandise design, creative direction
Animation (2D/3D)
The Last Gardener
Contributed: story, creative direction, character design, music, and animation
Lunar New Year
Contributed: Animation & Music Production (collaborated on music with artist Robotaki)
Ad Campaign & Game
Shopping Safari Amazon Media Campaign for Best New Product Awards
Contributed: strategy, creative direction, ad campaign design, character art/animation, game development, and web design.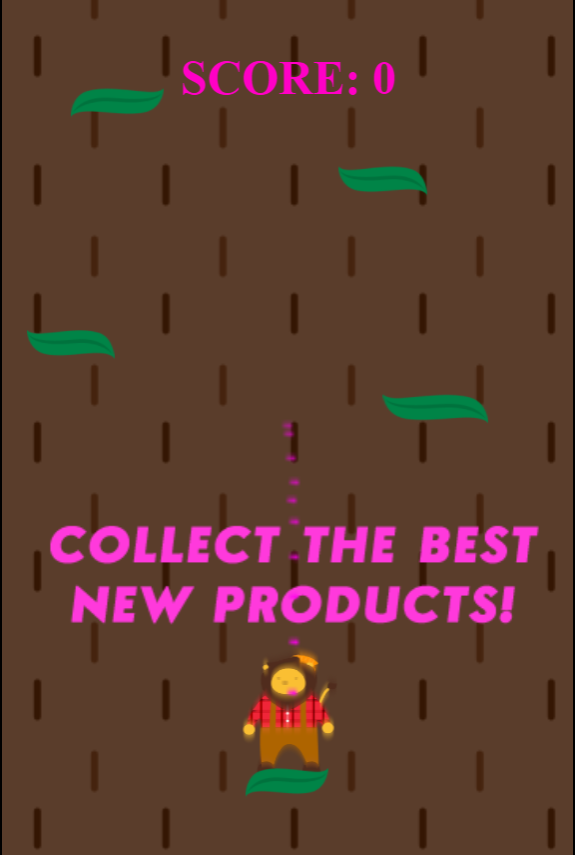 Desktop: Arrow Keys - Mobile: Tilt
App Interface
Shopper Army Mobile App
Designed wireframe prototypes according to target audience usage habits collected via survey and profile data. Co-designed with community of beta-testers and worked with the programming team to align aesthetics, functionality, and back-end data structures.
Contributed: strategy, creative direction, UI/UX design
Interactive Site
TORSTAR-Shopper Army 'Desk Mom' National Sampling Campaign
Campaign included foldable print insert included with nationwide college product sample bag (distributed during orientation week for students). Print card drove visitors to an interactive landing page complete with sound effects, a scrolling 'jaw', and hidden Easter Eggs (like a link to a meatloaf recipe, or the Desk Mom Twitter account).
Contributed: strategy, creative direction, campaign design, print design, and site design